Perlindungan Terhadap Hak Petugas Medis Pada Masa Pandemi Covid-19 Ditinjau dari Undang-Undang tentang Tenaga Kesehatan
Muhammad Tahir

Universitas Tanjungpura
Abstract
Abstrak                                                                                           
Penelitian ini bertujuan untuk pertama, mengidentifikasi pelaksanaan pemenuhan hak petugas medis yang menangani pasien Covid-19 ditinjau dari Undang-undang Nomor 36 Tahun 2014 tentang Tenaga Kesehatan. Kedua, upaya pemerintah didalam memenuhi hak petugas medis yang menangani pasien Covid-19 pada masa pandemi. Metode penelitian yang digunakan merupakan jenis penelitian normatif empiris, dengan metode deskriptif, menerapkan pendekatan studi literatur dan kepustakaan disertai wawancara dan pengamatan dilapangan. Pelaksanaan dan upaya pemenuhan hak petugas medis yang dilakukan pemerintah dimasa pandemi Covid-19, belum secara optimal dilaksanakan terutama dalam hal penerimaan insentif dan santunan kematian serta pemenuhan sarana dan prasarana kesehatan guna menunjang keselamatan dan kesehatan kerja dari petugas medis, hak memperoleh perlindungan hukum dan informasi yang lengkap, jelas dan benar selama menangani pasien Covid-19.
Kata Kunci: Perlindungan; Hak Petugas Medis; Covid-19
Abstract
This study aims to first, identify the implementation of the fulfillment of the rights of medical personnel who handle Covid-19 patients in terms of Law Number 36 of 2014 concerning Health Workers. Second, the government's efforts in fulfilling the rights of medical workers who handle Covid-19 patients during the pandemic. The research method used is a type of empirical normative research, with a descriptive method, applying an approach to literature and literature studies accompanied by interviews and observations in the field. The implementation and efforts to fulfill the rights of medical officers carried out by the government during the Covid-19 pandemic, have not been optimally implemented, especially in terms of receiving incentives and death compensation as well as fulfilling health facilities and infrastructure to support occupational safety and health of medical workers, the right to obtain legal protection and complete, clear and correct information while handling Covid-19 patients.
Keywords: Protection; Rights of Medical Officers; Covid-19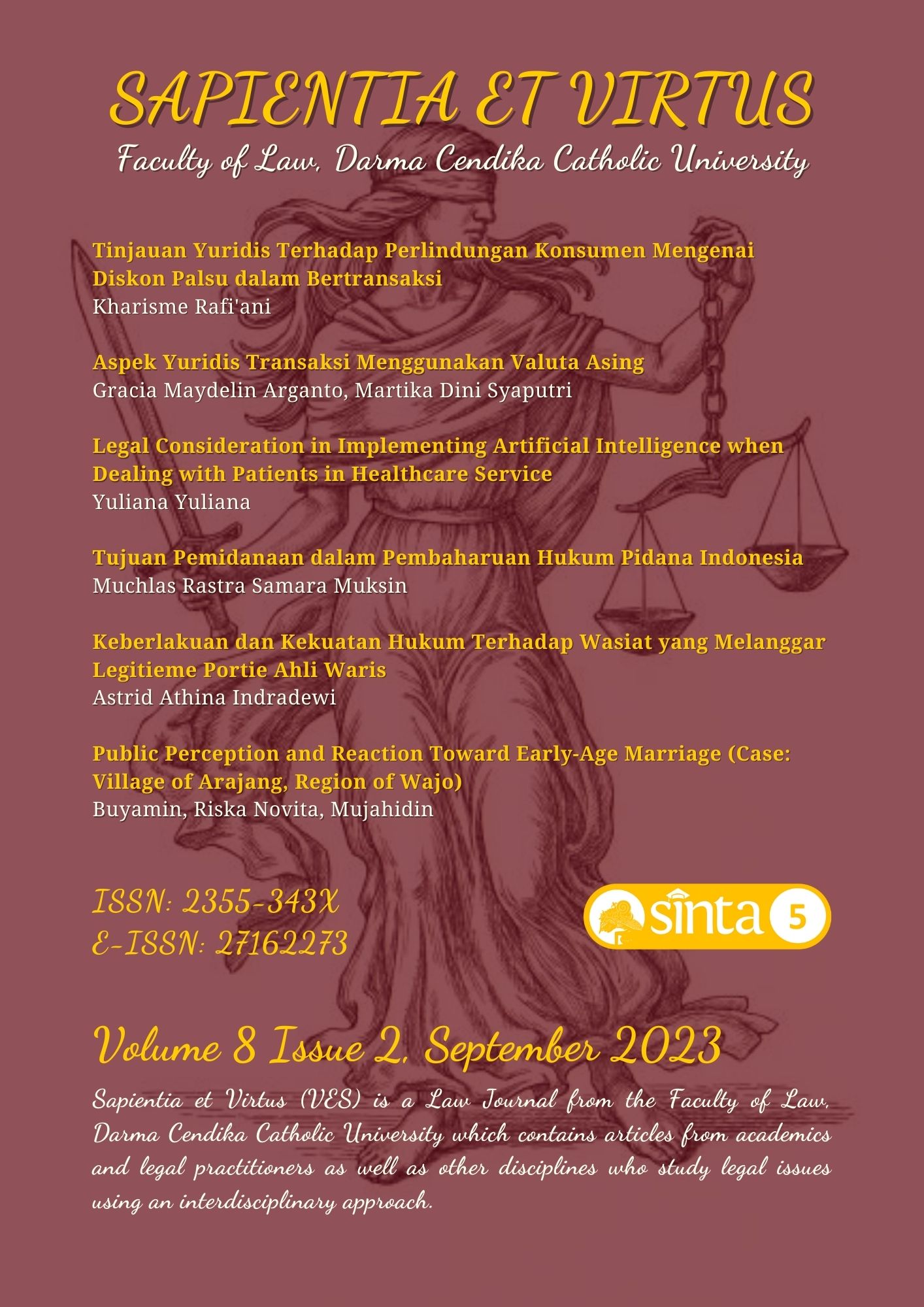 Copyright (c) 2023 Muhammad Tahir Untan
This work is licensed under a Creative Commons Attribution-NonCommercial-ShareAlike 4.0 International License.